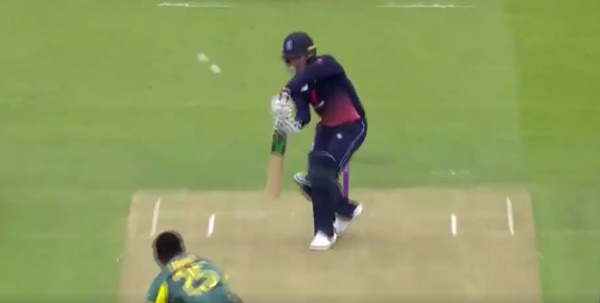 Just because someone's due, it doesn't mean anything's actually going to happen any time soon. Trust us on this.
Referring to Jason Roy, Pakistan coach Mickey Arthur alluded to the concept of dueness, saying: "We had a discussion in the bus this morning. I was particularly worried that Roy hadn't fired yet because I think he's very close to something quite good."
Arthur went on to question Jonny Bairstow's credentials as an opener, so it seems fair to assume that the opposition are in favour of England naming an unchanged side. Such is the nature of pre-match bullshittery.
Eoin Morgan deployed all of the ifs in his armoury when floating the possibility that England might make the change. They all paled in significance beside the fact that he was entertaining the prospect at all though.
If someone's a marginal selection, standard practice is to talk them up and bolster them. Failure to do so rather implies that the decision has been made.
Assuming Bairstow plays, what happens to the great stockpile of runs that Roy has been painstakingly hoarding now?