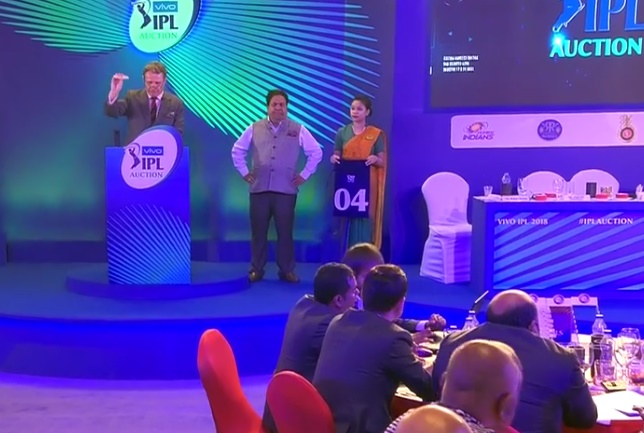 Rishabh Pant is a player we keep an eye on. We don't write about him much at the minute, but we get the sense that we will. We were therefore interested to see where he ended up in the IPL auction and whether the teams valued him as highly as we do.
Delhi Daredevils bought him for $2.34m (about £1.65m).
"Great," we thought. "Now what?"
Because this doesn't lead us anywhere. We've never really felt much affinity with any particular IPL team and this is unlikely to change simply because one of them is now blessed with a Pant.
The Indian Premier League is, it seems to us – and bear with us if this seems a rather obvious statement of fact – an Indian competition.
What we mean by this is that with players going back into the hat once every few years, geography seems just about the best reason for latching onto a particular team.
If you live in Bangalore, support Bangalore. If you live in Delhi, support Delhi. Those of us who live in Manchester and have visited five of the eight cities housing teams don't really have an obvious route in.
In many respects, the tournament is best viewed as an academic exercise, a resource allocation competition in which various groups spend their money and deploy their resultant playing staffs and whoever has the best plans wins.
We can get behind that. We rather like it. The mechanics of the various strategies and the way things will eventually pan out are very intriguing to us. Except without any sort of bias or hopes for one group to triumph over the others, it also feels a little flat.
What we're left with is lab sport of the mind: valid and worthy, but sadly lacking the power to truly delight us or to really piss us off.