< 1
minute read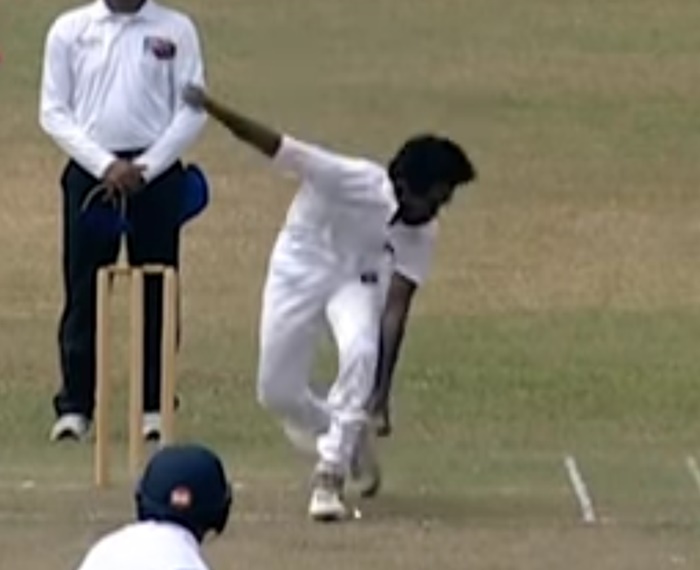 When is a one-off not a one-off? When he inspires a copycat.
Lasith Malinga is not unique. We happened across this video of Sinhalese Sports Club's Nuwan Thushara the other day.
Nuwan has clearly thought to himself: "That bowling action of Lasith Malinga's looks really logical and easy to reproduce. I'll bowl exactly like that."
We first wrote about Malinga's action back in 2006 and that page is still attracting anonymous comments from people who are convinced that he's a cheat.
Our response is the same as it ever was. He bowls with a straight arm, so no problem there, and if it's such a massive advantage, why isn't everyone doing it?
The answer is because it's not a massive advantage. Unless you absolutely perfect this technique, it's actually a monumental disadvantage.
If you were to try and build a wide-bowling machine, you'd build it with this action. (Either that or you could just point a normal bowling machine slightly to one side.)
At the time of writing, the 23-year-old Nuwan Thushara has played three first-class matches and two T20s. He took 2-24 on his T20 debut two years ago, but is yet to take a first-class wicket.