2
minute read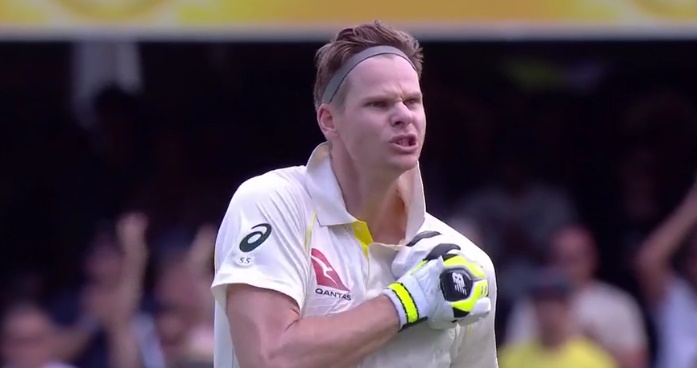 Steve Smith says England's one-day international (ODI) tactic of 'going really hard the whole time' is risky because sometimes they might get bowled out.
He doesn't seem to acknowledge that England play this way because they pick 10 batsmen. Nor does he seem to realise that his hypothetical scenario in which England have a bad day in the semi-finals of a World Cup isn't exactly a cold sweat nightmare for an England ODI side.
As for his own team, Smith said of Australia's poor performance: "A lot of it comes down to poor decision making, and execution out in the middle."
So basically the main issues are deciding what to do and also doing it.
India in England this summer
Shortly after England have played yet another five-match ODI series against Australia in July, they'll square up against India in Big Man Cricket.
Last week we floated the idea that India might outpace South Africa in the third Test and this proved to be the case. We now predict that they will bother England greatly later in the year.
It's not so much that they have a whole bunch of fast bowlers. Nor is it that they are consciously refusing to complain about pitches (and really, they've been deafeningly non-critical even when there've had good reason to moan). It's more that Virat Kohli's side's seemingly accepted its limitations but then cracked on without ever once subsiding to defeatism.
Difficult overseas tours rarely climax with hard-fought wins for the touring side. It's not a feat to be overlooked.
This is where you'll find us
We imagine you'll have one of two responses to that headline.
Half of you will immediately think "passed out on waste ground" or "rummaging in the bins round the back of Aldi".
The other half will think "we find you here at King Cricket – what on earth are you talking about?"
What we're talking about is other places where you can find us. We thought it was time for a recap.
But in addition to all of that…
We recently started a Twitter account for our film and TV writing.
This is new. We're wholly reliant on editors agreeing that our ideas are good before articles can actually come into existence, so don't expect great swathes of stuff to appear any time soon. Hopefully there will be a steady drip feed though, so please follow, retweet etc.
Secondly, our pro cycling website still exists – and it too has a Twitter account.
Finally, there's Cricket Badger, an irreverent weekly cricket newsletter that you've probably already signed up for. If you're not a subscriber, this is where a fair chunk of our cricket writing ends up, so maybe take a look.
P.S.
Thanks for reading and paying some degree of attention to our work. It's very much appreciated.