The Wisden Cricketer's a proper, grown-up publication.
Look, it's actually tangible!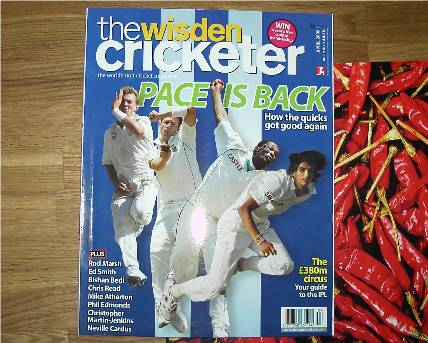 Here's the bit where it says that it's "the world's no.1 cricket magazine".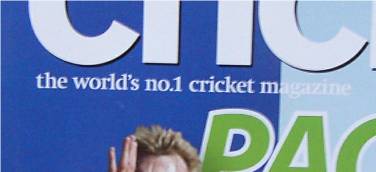 And here's us!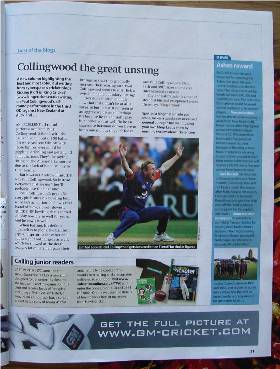 No, really. Look!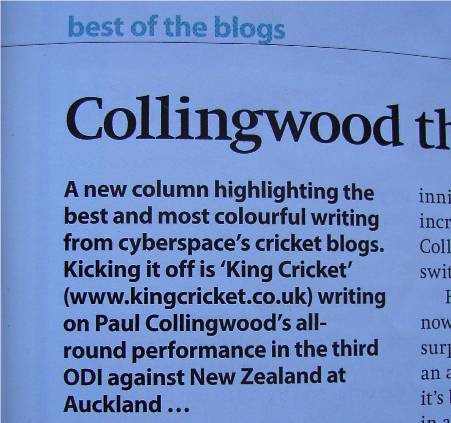 And here's Monty being conspicuously indifferent to it.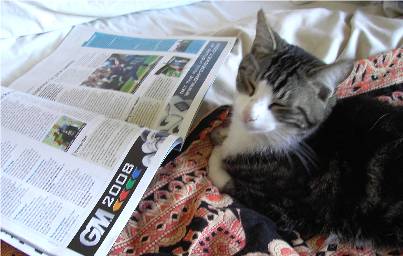 Turning away OR closing your eyes would have been sufficient, young man. There was no need to do both.
So there you go. Proof, if it were needed, that The Wisden Cricketer is the best thing made out of paper with writing on it. They've even got a piece about fat cricketers this month, which we're pretty annoyed we didn't write.
So go out and buy a copy. Don't let the cat talk you out of it. He's just bitter because he hasn't got thumbs to turn the pages with.