< 1
minute read
Miriam writes:
This is Churro, the kitten we were looking after for a fortnight.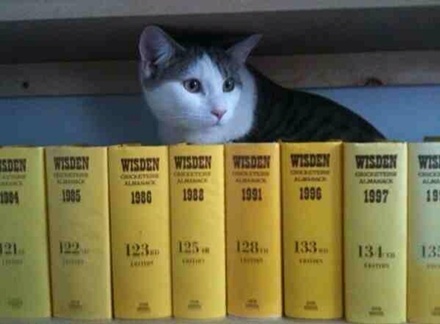 As you can see, he isn't conspicuously indifferent to cricket, as he is using the Wisdens as a protective wall from humans who try to stop him gnawing at books. He is obviously also ruminating on the lost years 1992-1995.
He is, though, giving Ceiling Cat a run for his money.
Stand back, Ceiling Cat, the Internet has a new overlord now.