"You want to know what time it is? There's an app for that. You want to make a phone call? There's an app for that. You want your iPhone to remain inactive unless someone phones or texts you? There's an app for that."
It seemed safe to assume that we would never, ever, in a million years, write a post about an iPhone app, but it turns out there was a loophole: iPhone apps that let you put the hair or facial hair of cricketers on pictures of yourself.
Gehan sent us this, saying "the man in the photo is not me but my significantly better looking business partner".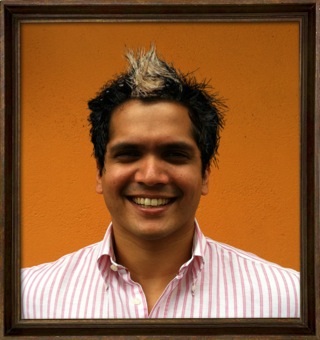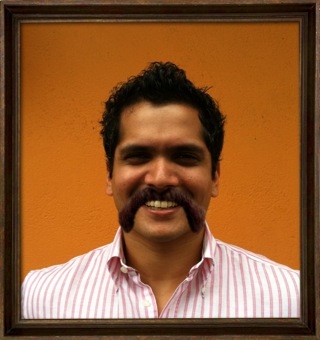 It is called Cricket Booth and you can download it here.
If it wouldn't lead to our self loathing becoming dangerously complete, we'd get an iPhone so we could put Hashim Amla's beard on ourself.
Gehan says there will 'probably' be an update 'in a bit' with Seventies and Eighties cricketing hair/facial hair, which sounds like the kind of non-committal business plan we might come up with if we did 'business'. Which we don't.