2
minute read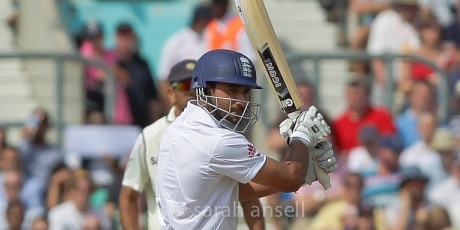 We are. We'd rather have Eoin Morgan, but if he's got a knackered finger, we'll settle for Bopara.
This is a somewhat unfashionable opinion at the minute and we're pretty sure it's because of that phenomenon where Ashes performances are almost wholly responsible for forming people's opinions.
In 2009, Ravi Bopara had seven Ashes innings, batting at three, and scored ever-so-slightly more than ball-all. But this followed three hundreds in three innings against the West Indies. The West Indies attack isn't what it was, but how many people score three Test hundreds on the bounce?
We've never done it. We can't succeed at anything three times in a row. Come the third swig of beer, we'll tip the glass prematurely or apply it to the wrong part of our face. Doing anything three times in a row is hard and scoring three Test hundreds in a row particularly so.
As for one-day cricket, Bopara scored a double hundred once which is pretty exceptional. It doesn't mean he'll do it in the World Cup final, but it does mean he's far too good for county cricket, which is a pretty good qualification for international cricket.
He had four one-day matches for England in 2010 and generally appeared with about five overs to go. He managed to score 103 runs off 71 balls in total, which adds up to some handy late innings sloggery and also smacks of a man trying to make the most of the few chances he gets.
We also like Ravi Bopara because we can make jokes about his tiling ability.