2
minute read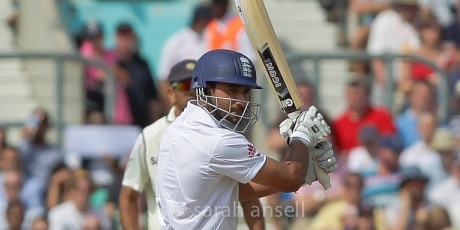 Regular readers will know we rather like Ravi Bopara. We don't think he's the next Bradman or owt, but we do think he's probably England's sixth best batsman.
People don't like picking the sixth best batsman. They have it in their heads that there must be someone better out there to take the sixth batting slot. Maybe there is, but perhaps that person could make a better fist of highlighting their quality and make life easier for all of us.
27-years-old
Ravi's at a good age for Test cricket now. He's had his share of ups and downs and he knows a spangly Test career doesn't come easily. That's healthy. That's the point at which Jonathan Trott arrived in Test cricket. That's the point at which Matt Prior and Ian Bell started looking the part.
This is why we're completely irritated that Ravi's got himself injured. His winter was a complete pain in the arse, sitting and watching Eoin Morgan spazz around for a month before sitting and watching Samit Patel do little better. He was due a turn. He was due a few innings to make a case for himself. He's only had two Test innings since the juvenile Ravi died in the 2009 Ashes and he was not out in the last of those.
But he'll have to wait again
Jonny Bairstow's been promoted to the Test team in Ravi's place and we worry he too will slip into the no-man's land just outside the Test side in years to come. He's young enough that if he fails, he could find himself dragging 'evidence' of his shortcomings around for years to come, smiting county attacks all the while.
Hopefully it won't come to that. Hopefully Bairstow will make 500 on his debut in an innings that will later be considered disappointing in light of his subsequent achievements. However, that would sentence Bopara to another spell of driftage and that would get on our nerves.