2
minute read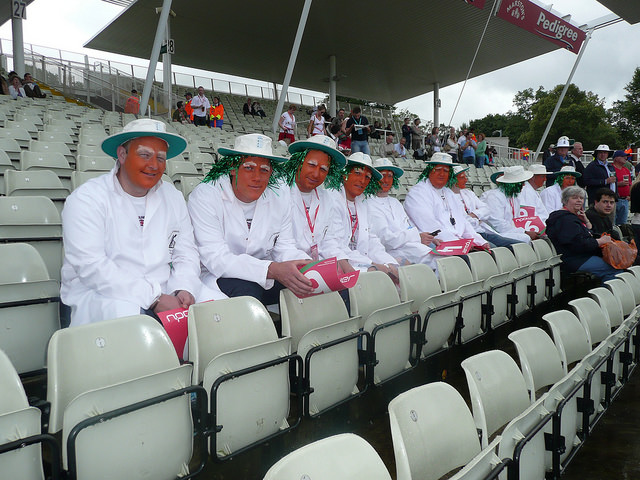 Nigel writes (with pictures kindly supplied by Charles):
A group of us, The Heavy Rollers, have been going to Edgbaston for every Test match since the last century. We enjoy our cricket in the peace and relative tranquillity of the Priory Stand or latterly the Raglan.
But in 2008, Charles and I decided to stay an extra day, the Saturday, and try out the Eric Hollies Stand.
Oh dear.
After many hypnosis sessions our experience in the Eric "enter only if prepared to leave any shred of dignity behind" Hollies Stand, has effectively become a blur.
My only recollections were that we took our seats between a hallucination of Amy Winehouses and a company of Storm Troopers, mouthing "WTF?"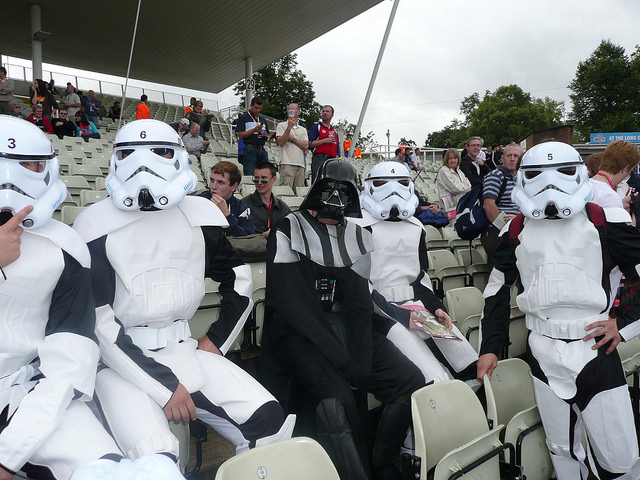 We sat rigidly, like a couple who had carelessly wandered in unwittingly to the set of a Fellini film, expecting the Sound of Music singalong. Fair to say we were ill-prepared and quite out of our comfort zone.
Our experiences of the far more sedate Priory Stand, with our proven long-standing mates for back-up in the event of any pre-match conflicts, were a fast-fading memory.
We cast anxious looks at each other offering paltry excuses about getting the first drink in, as it would mean running the gauntlet of personal abuse as we had to politely unseat one Amy after another.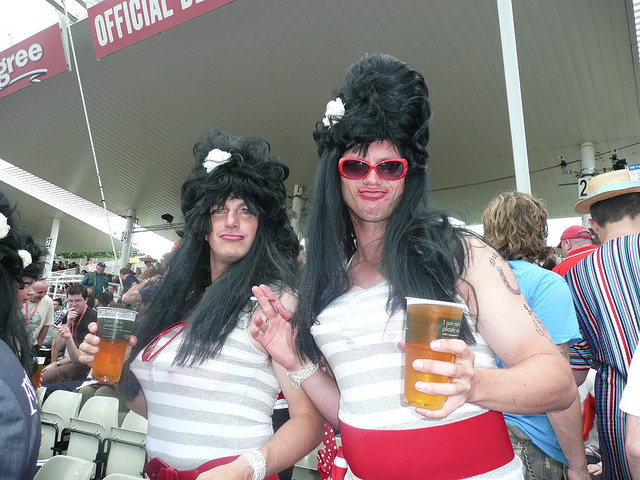 Having watched the treatment handed out to one unsuspecting Smurf, neither of us could face up to what would surely be levelled our way, however witty the discordant chorus.
We stayed thirsty for some considerable time.
As each Amy succumbed to the effects of their alcohol intake, another Storm Trooper would seize the opportunity to challenge a steward: "You effing well dare stop me making the longest beer snake ever."
This was a once in a lifetime, never to be repeated experience. From now on, I am staying with other benign challenges from my bucket list. Like sky diving or lion-taming.
Send your match reports to king@kingcricket.co.uk. If it's a professional match, on no account mention the cricket itself. If it's an amateur match, feel free to go into excruciating detail.