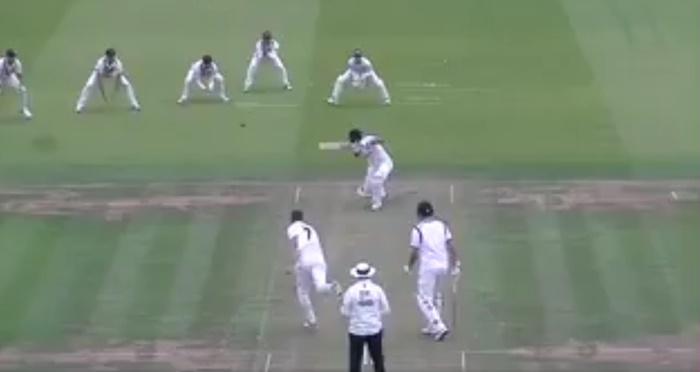 We experienced a delightful nostalgic moment earlier this week when we read that Tom Helm had narrowly lost out to Tom Curran for an Ashes call-up.
"Who's Tom Helm?" we thought.
We knew the name, we knew he was a bowler, but it's been a long, long time since we had so little information at our disposal about a cricketer who was reportedly 'knocking on the door' for England selection.
We've been writing this site for over a decade now and throughout that time we've generally been on top of these things. This year, a family expansion has left us rather more out of the loop than normal, but that only seems to be part of the story.
Helm really does seems to have been residing wherever the hell leftfield is (on the left, we suppose – unless you turn round and face the other way).
He was named in at least a couple of narrowly-missed-out-on-selection articles earlier in the week, but even they emphasised that he didn't actually play much first-class cricket this year and didn't do anything too spectacular when he did appear. So how exactly did he make this leap from being unknown to being written about as a likely Ashes squad addition? There's a full next-cab-off-the-rank interview over at Cricinfo today.
Presumably the cricket media's been given a steer and presumably we're no longer a functioning part of that (or maybe we should check our junk mail for press releases).
Anyway, the long and short of it in cliché form is…
6ft4in
Insistent line
Lively pace
We actually made up the last one, but if a seamer doesn't demand comment about their bowling speed one way or the other, you can safely commit to 'lively'.
Ashes selection, if it happens, would be above and beyond what he was aiming for this year. "It was my first full season and I was over the moon to get out the end without being in a cast of some sort."