< 1
minute read
Tom Curran's been called into England's Ashes squad. If you're wondering why we've never really written much about him here at King Cricket, it's because we don't like his hair.
This isn't a proper mainstream media news site. We can do what we like. If we think Tom Curran's haircut is visual shorthand for evil then we're probably not going to go out of our way to write things about him.
Here's a slightly blurry shot of his hair in action. Come on. You must know what we mean.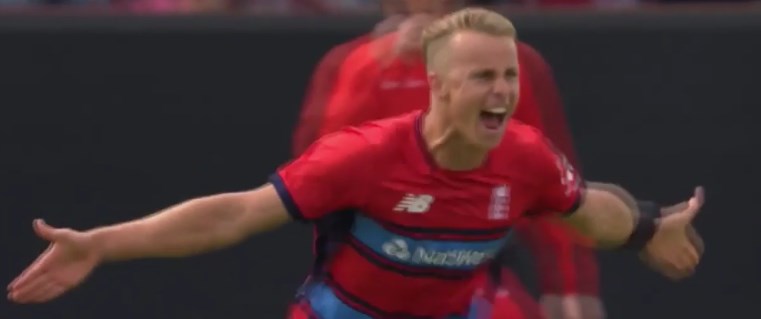 If we had to sum it up in a word, we'd be forced to invent one. The word would be 'eurocriminal'.
Curran has been called up because Steven Finn knackered his own knee by accidentally hitting it with a cricket bat.
Now there's a cricketer you can get behind.