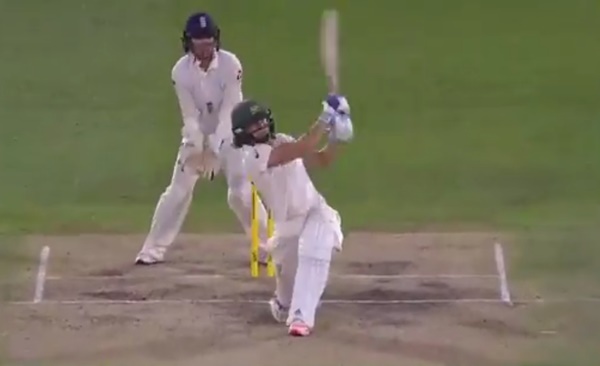 Ellyse Perry's long wait for a Test hundred lasted nine years and seven Tests. If you don't get too many opportunities, you might as well make any hundred a double – she finished on 213 not out.
The first women's Test match was between Australia and England in December 1934. This is Test number 139. VVS Laxman got to play in 134 Tests; Alastair Cook has played 147.
The record holder for most Test caps in the women's game is Janette Brittin, who died in September. She played 27 matches.
Ben Hilfenhaus played 27 Tests. So did Roger Binny. Jason Holder has already played 28.
Scarcity cuts both ways. It means this innings – the seventh Test double by a woman – is really special. It is also likely to leave England mathematically challenged.
Australia were 4-2 up on points before the Test match and will earn four more if they win. There are only six points available for the T20s that follow, so England need to bat out the final day.