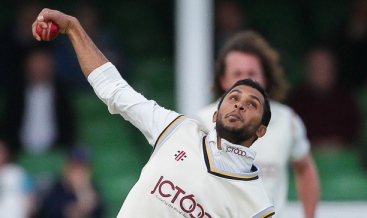 "Day one of the County Championship?" thought Adil Rashid. "I'll have that."
So he did.
Rashid has kicked off with 6-77 against Worcestershire. That's called 'being better than everyone else,' that is. We recognise it well from all the millions of times we've been one small part of the 'everyone else'.
The end.
This in-depth coverage of the County Championship is going pretty well. You won't get insight like this anywhere else.