< 1
minute read
How much worse?
One worse.
Having taken 6-77 in Worcestershire's first innings, Adil Rashid could only manage 5-37 in their second innings. This grave loss of form is deeply worrying.
Ben Stokes is getting better
How much better?
125 better.
Having scored 10 in Durham's first innings, Ben Stokes then made 135 not out in their second innings. We've plotted this on a graph for you: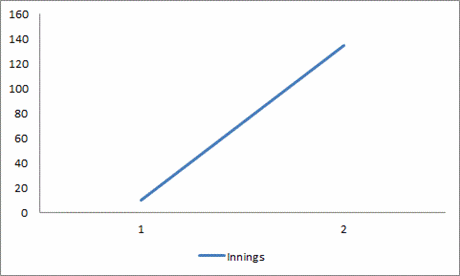 You can really appreciate that this represents improvement when you see the data in this form.
Stokes took 6-68 in between those two innings, but we don't know much about his bowling, so we don't know how to feel about that.
We're pretty sure that 6-68 is good, but without plotting it on a graph, we can't be certain.