< 1
minute read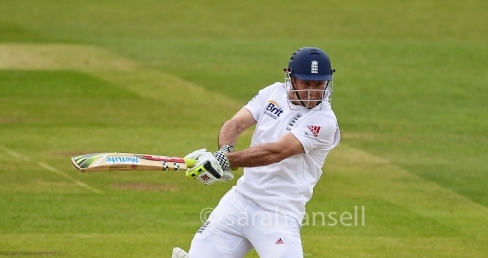 Andrew Strauss is so painfully sensible, he's allowed to engage in a bit of nonsense every now and again. Over the last year or so, he's tended to crave nonsense round about the point that he's scored 22 runs in a Test match.
"The underpants are ironed, the silverware's nicely buffed – I feel like indulging myself," he says and promptly aims a wild drive at a wide one. He did this yesterday, but for once he missed it. He then got right back down to the business of being jolly sensible again.
England's fifth-best batsman didn't make too many other mistakes yesterday. There'll always be a few when you bat all day, but in general he didn't try to hit deliveries which had a good chance of getting him out and he hit enough of the other ones to get over a hundred runs. England fans tend to take such things for granted these days, but they shouldn't.