2
minute read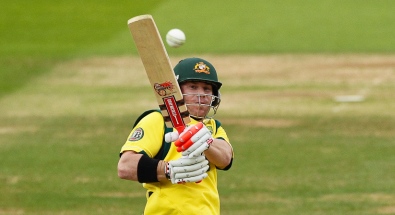 That's a straightforward message for Ricky Ponting and all who would make a similar defence of David Warner's behaviour. Read it, accept that it is a fact and then go away and think through the issues again, Ricky.
Ponting's latest column for Cricinfo features the following assumption, stated as fact.
"The Australian public love the way he bats, which goes hand in hand with the sort of confrontational approach he sometimes takes in the field."
Is that so? Aggressive batting and argumentative fielding go hand in hand, do they? Why must the way a person behaves while fielding have a direct link to the way they bat several hours later (or earlier)?
Batsmen don't come much more aggressive than Virender Sehwag, but we can't really recall him charging from slip to square up to an opposition batsman.
Or how about Chris Gayle? Does he lose his rag with the opposition every chance he gets in a bid psych himself up for batting? No, of course not. He can't be bothered. Truth is, even his 'aggressive' batting is characterised by a placid, nonchalant demeanour.
But it's different for Warner. He plays with a passion unimaginable to Sehwag, Gayle, De Villiers, Jayasuriya or whoever. He's special, and to ensure he remains special, Warner is obliged to act like an arsehole. His confrontational approach goes hand in hand with his batting, after all.
This is why Warner has to be involved in a road rage incident every time he passes a cyclist while driving; this is why he has to threaten supermarket staff when can't find his favourite brand of coffee; and this is why he has to kick a plastic cup full of loose change halfway down the street when a tramp has the temerity to laugh at him for tripping on a kerb.