2
minute read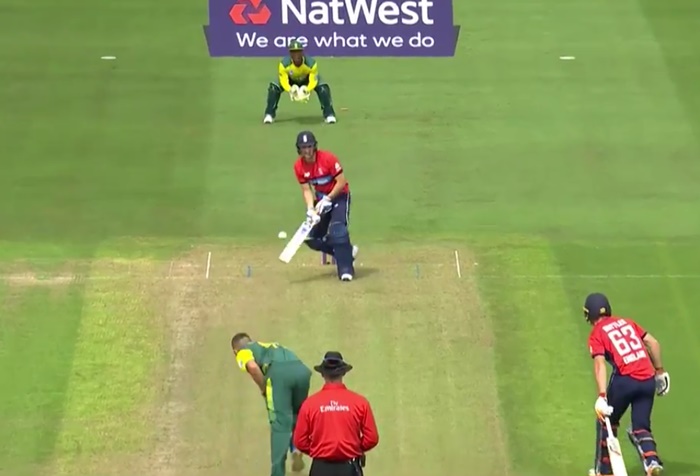 The England and Wales Cricket Board has recently accepted that it needs to get some live cricket onto free-to-air TV. The question most of us have been asking is what constitutes "some".
From 2020 (appropriately enough) the BBC will be showing two men's and one women's T20 internationals each summer. They've also won the right to broadcast Test highlights from Channel 5. After Champions Trophy highlights were dumped at midnight, Test Match Special's Jonathan Agnew made it clear that highlights will be shown at prime time, which is something of a relief.
The Beeb will also broadcast 10 men's matches from the ECB's new competition, The Hundred, including the final, and up to eight matches from the women's equivalent, again including the final.
What does this mean?
It means everyone will be able to watch some cricket and with the finals of The Hundred secured, much of that will have some sort of context too. It won't just be random matches in a competition you can't follow to the end.
Conversely, you can well imagine the T20 internationals might be the kinds of low priority fixtures we often see played at the start or end of a tour. Or maybe the very fact that they'll be broadcast live on the BBC might mean a proper turn-out from all the stars. That could prove an interesting development. If that proves to be the case, the next rights deal for 2025 onwards could be an interesting one.
Where's the rest of the live cricket going to be broadcast?
On Sky Sports – which, considering they announced a channel called Sky Cricket earlier this week, should have been pretty bloody obvious. It was highly unlikely they'd have been keen to devote a whole channel to an insect.
There's good news there though with talk that you might be able to subscribe to just that one channel, which would presumably work out a bit/lot cheaper.
Currently, the Now TV pay-as-you-go service is our recommendation because you can pay for Sky Sports alone and only for the periods when there's something you want to watch. Here are the pros and cons of watching cricket via Now TV.
What about Channel 5?
Nowt. We're a bit sad for them really, because they've been holding the fort all this time and have been doing a super job. It'll be interesting/irritating to see how quickly the BBC get up to speed highlights-wise.