2
minute read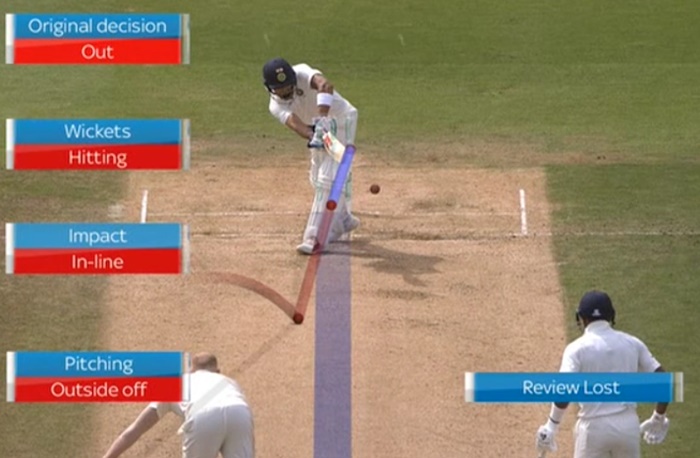 There are currently several UK broadcasters with rights to live cricket. Sky Sports has the rights to the majority of international and domestic cricket, while BT Sport covers the Australian home season.
Channel Five broadcasts highlights of Test matches during England's home summer, but if you want to see live coverage of these matches, you will need to subscribe to Sky Sports. Thanks to its deal, BT Sport broadcasts the away Ashes series. Sky covers every other away tour.
All very complex and potentially very costly, which is why increasing numbers of people are using Kodi to watch live cricket for free via the internet. Follow the link to find out more about that.
Now TV is another option (and our current preference). A sort of pay-as-you-go Sky subscription, you can pay for a single week or month when the matches you want to watch are being played. The downsides are that you don't get to record anything, there's no on-demand option and the monthly contract auto-renews, so you need to remember to cancel it.
Benefits of subscribing to Sky Sports
Every England match in its entirety except for England's tour of Australia
Comprehensive highlights after close of play
Live international cricket featuring other Test-playing nations
Live county cricket
Sky+ allows you to record highlights for later viewing
Benefits of subscribing to BT Sport
The 2017-18 Ashes
Highlights after close of play
Ability to record for later viewing
The cost
The current cost of a Sky Sports subscription is somewhere around £30 – but that's on top of whatever TV and broadband subscription you already have. Now TV is £33.99 a month, but you don't get quite as many viewing options (see above).
BT Sport is a bit cheaper at the time of writing (about £22) but again you're going to need to pay for some sort of TV package and internet setup on top of that.
Do you want to watch live cricket?
Whether or not you're a fan of live cricket only being available on subscription TV, the simple fact is that if you want to watch live Test cricket, you will have to subscribe to something or other unless you take the Kodi option (one that brings a few questions of its own).
It is however worth mentioning that Sky's coverage is excellent and their extended highlights are a particularly good way of following Test series. It's early days for BT Sport, but they too seem promising.