2
minute read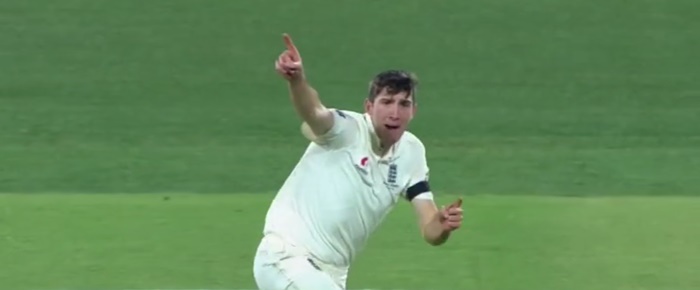 We don't believe you can draw meaningful conclusions from players' debuts – but we report on them anyway.
Craig Overton looks like a big fast bowler. Then he humphs in and dobbles it like a good 'un.
Dobblery is not a craft that is highly regarded in Test cricket, but when allied to height – Overton is 6ft5in – you can certainly build a career on it. Plenty of tall seamers have dobbled their way through a sizeable proportion of their careers.
Shaun Pollock dobbled for many a year. Curtly Ambrose and Courtney Walsh purveyed bouncy dobble for longer than anyone cares to acknowledge. Glenn McGrath was pretty much King of Dobble.
Craig Overton is a good few hundred wickets away from the Pantheon of Dobblery, but in failing to get absolutely murdered by every single batsman who faced him, he encouraged the notion that he might yet play a few more matches. He also does the Alan Mullally thing of giving it a bit more oomph whenever he jams in a bouncer.
His first wicket wasn't bad either: Steve Smith dirtily bowled off pad and then bat.
It was a pure dobbler's dismissal, leaving the batsman with an infuriated sense that he hasn't properly been beaten, even as he looks back at the splayed stumped evidence to the contrary.
More of this kind of thing.
Craig Overton you beauty!!!

His first wicket in Test cricket is Steve Smith ????????????

Huge moment! #Ashes pic.twitter.com/Q1vEgZQjX0

— The Ashes on BT Sport (@btsportcricket) December 2, 2017