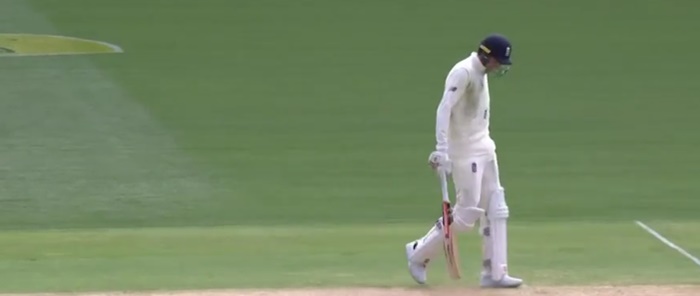 Grasp at them. Clutch them. Savour the delightful sensation of straws against palms.
England are methodically addressing each of their shortcomings in turn. For some reason the first one they turned their attention to was 'tail getting blown away by short-pitched bowling'.
England's tail is supposed to be 'fragile' compared to Australia's. This was expected to be something that would haunt them throughout the Magellan Ashes (movement rate of all ships is increased by two).
No-one seemed to acknowledge that Australia had only ever exposed one tail-end batsman at a time in the first Test, the other end being clogged up by Steve Smith. That wasn't the story. The story was England tail-enders terrified by Australia's short-pitched bowling.
In the second Test, England's run-scoring finally clicked in at about the moment Australia renounced the stumps following the dismissal of Jonny Bairstow. Chris Woakes and Craig Overton plopped a few into the air, but also accumulated a few runs.
Just think how handy a couple of 30s from eight and nine would be if they actually got to play alongside a specialist batsman for once. Maybe that could be next on England's list of things to urgently address – runs from the batsmen.