2
minute read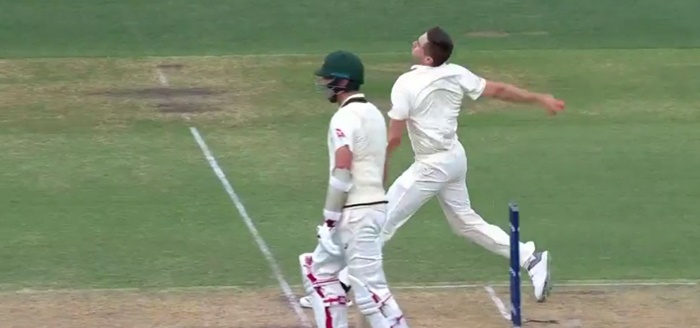 It's not so much that England's attack lacks pace, so much as that it lacks variety. It also has no left-armer, while the stinging open wound on Moeen Ali's spinning finger means the team can't rely on spectacular returns from their tweaker to make up the shortfall.
But pace is the most obvious missing ingredient. Accurate right-arm seam is doing away with most of Australia's batsmen, but there always seems to come a point when the tourists need something different, at which point they start to look a bit fast-medium.
James Anderson and Stuart Broad are not past it. They are doing their thing. What England could really do with is support bowlers who do a different thing. If the original artists don't bring the house down, you're hardly likely to be calling for an encore from Proxy Music, Oasish, the Faux Fighters or whoever.
Despite what Antipodean headlines might have you believe, pace isn't necessarily about blowing the opposition away. Quite often it's just one more thing to throw at a batsman who's thus far dealt with things comfortably. Two batsmen who can cope with anything but searing pace would be major obstacles to this England team. However, they might come and go in the blinking of one eye* when confronted with a bowler who could gently encourage them into wide-eyed open-mouthed back foot play.
Even if it proves to be the solution to just one of your ten problems, that can be vital because you can't jump ahead to the next question in a Test match. Every hurdle has to be cleared in order.
England do not have such a bowler. Nor have they been looking for one. When Steven Finn was injured, they called up Tom Curran. When they had an opportunity to give a bowler a Test debut last summer, they went with Toby Roland-Jones.
There are quicker bowlers out there. Perhaps their worth has become harder to appreciate amid all the springtime County Championship cricket that's played these days.
The simple fact is that even though it only comprises four men, Australia's attack covers more bases than England's. It has the edge in speed and spin. It has height, it has accuracy and if you think they can't swing the ball, Mitchell Starc's stump-splaying habit must have somehow passed you by.
England can bat well and stay in this Test, but it's hard to see an area where they have a meaningful advantage over Australia's bowlers. As such, it's hard to foresee circumstances in which the home team will be bowled out more cheaply than the tourists. That is not really a recipe for winning Test matches.
*Boris Becker's wording – and ideally read in his slightly camp Rainier Wolfcastle voice.