2
minute read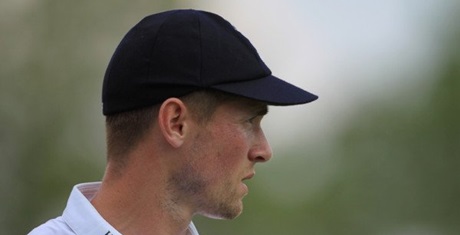 Chris Woakes played in England's last Test. He dismissed Stephen Cook for 115. Now he's out of the team and out of the squad.
England like the idea of Woakes, but they don't like that idea enough to commit to giving him a long run in the side. It's understandable. When he does play, he rarely seems to take any wickets.
Sometimes he bowls badly. More often he bowls well but still doesn't take wickets. The first Test of that South Africa tour was a prime example. Like an angry bad driver gesticulating at another motorists, Woakes can often seem to be all threat, no follow-up.
Woakes' first-class record is exceptional, but it's not easy to see him making it back into England's Test team as an opening bowler. They've flirted with him, but there's now too much distrust for a proper relationship. Does that mean his England ambitions are over? There are other jobs in the team. A dull and dutiful line bowler who swings it a bit can be a handy thing to have, particularly if that player can also bat. Woakes can definitely bat.
Yesterday, against Nottinghamshire, he made 121, batting at seven and if he's keen to play Test cricket for England, maybe he should ask to go in earlier. It's important to know your niche. A fourth seamer who can bat should probably try and do as much batting as he can, while an irreverent cricket site with no real authority should probably steer clear of making suggestions about how marginal England players should go about their game.