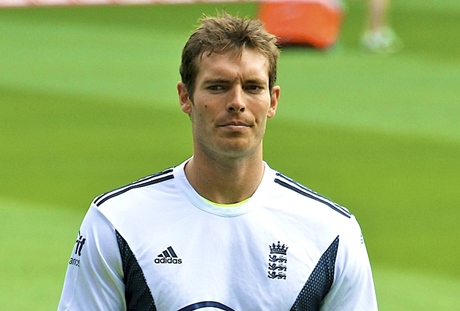 We've already done 'Chris Tremlett's back' once before. We'd hate to repeat ourself.
England have dropped the grossly-overtall Steven Finn and have replaced him with a man of similar height but who also has arms the size of thighs hanging off the sides of some sort of oil-tanker-cum-torso. Then there's the mouth. Tremlett could definitely have a damn good go at swallowing you whole.
When a snake gets really ambitious with a mouthful and gets an animal lodged halfway in, it coughs up its windpipe to use as a kind of built-in snorkel. We have no doubt whatsoever that Chris Tremlett also has this facility. He is only prevented from using it by his conscience and the ancient code of the giants, which specifies that their kind may only harm humans through seaming deliveries which lift sharply off a good length.
Monty Panesar and James Taylor are also in England's squad, but eating humans whole isn't even an option for them. Taylor isn't even human-sized himself. Take a look at this picture and this picture if you don't believe us.