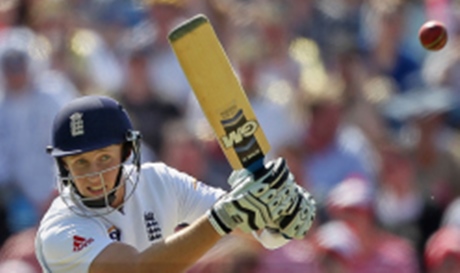 Let's not go overboard.
There are two ways to look at England's second innings. The first is to see it as indicative of an upward curve, which gives hope for the rest of the series. The second is to say that standards are now so low that it would actually be quite hard to consistently remain beneath them.
The latter view would paint England's second innings as aberrative semi-competence. However, we favour the former view, albeit with a coda. England's batting may be trending upwards, but is it at a rate which is likely to prove meaningful for this series?
England's players are generally keen to emphasise that they've got great track records and to berate 'the media' for not having faith in them to bounce back. The problem is that the things from which they need to bounce back matter too. If they hit top form in Melbourne and Sydney, that doesn't much matter if they're already 3-0 down.
The batsmen
But there are… 'positives' is probably a bit strong. Neutrals? There are neutrals to take from England's performance today. Second innings skittlage would have left a real shell of a team. Players could have been replaced without really altering the fundamental hollowness. It went a bit better than that and we can actually go down the list of batsmen and find cause for optimism with all of them.
Alastair Cook is Alastair Cook and he did make a fifty in the first Test.
Michael Carberry has perhaps offered the most solidity out of all of them. It's not rock-like. It's more of a dried porridge solidity – the kind that needs a prolonged soak in dot balls before it starts to give.
Joe Root delivered stubborn survival, batting for 194 deliveries. As treasured fount of wisdom, poet, philosopher and all-round good egg, Bert, has prevously pointed out, deliveries are the correct unit of measurement when batting for a draw – particularly when it's the fourth innings and the next Test follows in just a few days' time.
KP is KP and at least sort of got going today. And who honestly knows what that guy's going to do – that's almost entirely the point of him.
Ian Bell was magic in the first innings.
Ben Stokes faced 90 deliveries.
Matt Prior has faced 70 deliveries and is currently not out. If he can recapture any kind of form, it might settle the top order a touch as well.
In summary
Is it too late already? Everyone's talking about Perth like an Australian win is already etched in dried porridge. It looks highly likely, but at least their fastest bowler has had to deliver 38 overs and counting.
Things are better than yesterday. Let's just leave it at that.