2
minute read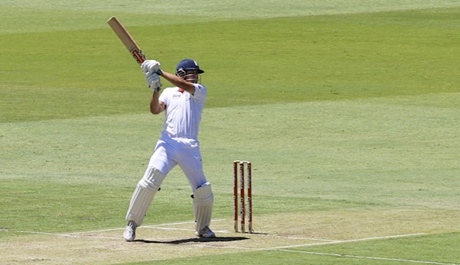 One of our greatest attributes is being annoying. One of the ways in which we achieve this is by inserting words ending in -ation into the Record Breakers theme tune instead of 'dedication'. You can read the title again now, if you want – although we advise against it.
Jonathan Trott scored at five an over. Does that mean something? Probably not in itself, but it did contrast with approach of most of his team-mates.
Leading by example
Alastair Cook grafts at the best of times. This is not the best of times. You can't fault him for just hanging in there, defying inevitability in the vain hope that everything might work itself out at any moment. However, you can fault the person who said to England's other batsmen: "That's it. That's the approach. Do what Alastair did, ONLY MORE SO."
At least we presume that's what happened. It seems like most of the middle order has emigrated to the polarised land of block or heave. What happened to rotating the strike? Paul Collingwood would have been turning in his seat in the stands if that wouldn't have resulted in a spilt beverage.
Nathan Lyon…
Did a job. We're not sure it's a job the world needs, but he did it anyway. If you're going to bowl slow-medium and nothing more than that, at least put the ball in the right place. Lyon did.
All of Australia's bowlers put the ball in the right place, actually. Batsmen short of confidence and unsure of what's going on tend to buckle in the face of such arid bowling.