< 1
minute read
You wait and wait for a drawing of the diminutive James Taylor batting with gangletastic Will Jefferson and then you get two in two days.
Angy was responsible for this one: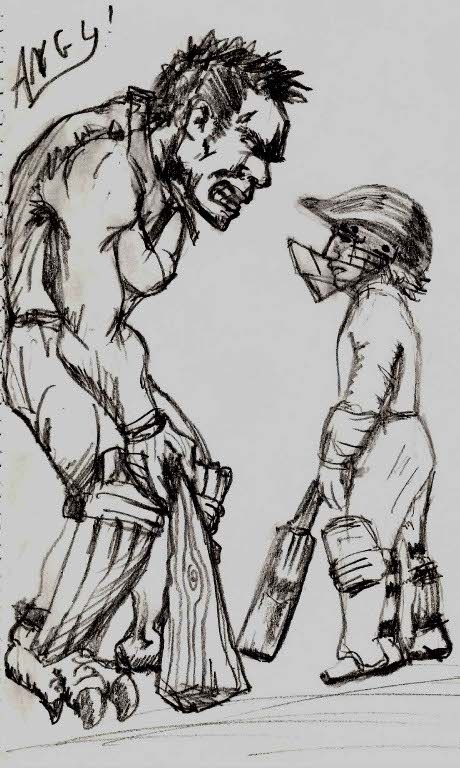 Hope everyone's starting to get a decent sense of just how small James Taylor is. Sorry if it's still not clear. We're not sure Will Jefferson's the best unit of measurement.
When you measure things in terms of double decker buses or football fields, it's usually because they're big. Saying that James Taylor is the same size as 0.6 Will Jeffersons doesn't convey scale in quite the same way.