< 1
minute read
He's about three-foot-one, three-foot-two maybe.
There's a very striking photo of James Taylor when he was batting with the grossly oversized Will Jefferson once. Sam sent it to us asking us to publish it. We said we couldn't because of all that copyright stuff that no-one pays attention to when republishing great swathes of this website.
Sam then asked whether we could use a drawing of the photo.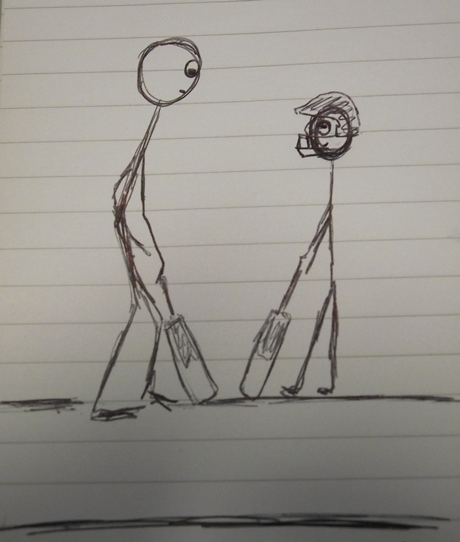 Bradley Wiggins doesn't know the meaning of the word 'gold'.