< 1
minute read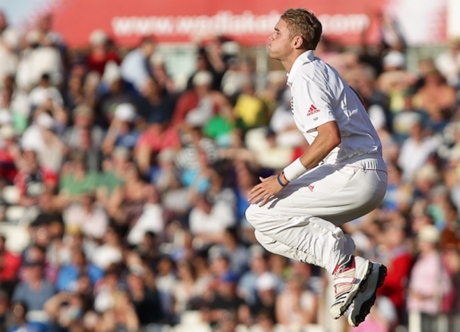 South Africa looked so vulnerable against right-arm fast-medium bowlers during the first Test that England have added a fourth. Our feelings on this are well-known. You should always play a spinner.
It's not just about having a specialist should the pitch offer significant turn later in the match (although that's important). It's also about changing the tempo of the game. No matter how different your right-arm fast-medium bowlers are from one another, they are still pretty damn similar in the grand scheme of things.
If you're batting against an attack like England's, the ball arrives at a similar pace, the fielders are in much the same places and the ploys to dismiss you are much the same. You can settle. You don't need to think so much.
Playing four seamers is also kind of boring. There are some people who like to go out and drink five pints of strong lager that's been chilled to the point of tastelessness. These people are interested in the end result. But other people enjoy the process; they like the taste of beer. These people will probably try several different beers over the course of the night and the variety adds to their enjoyment.
Bowling change. Right-arm fast-medium. Again.