< 1
minute read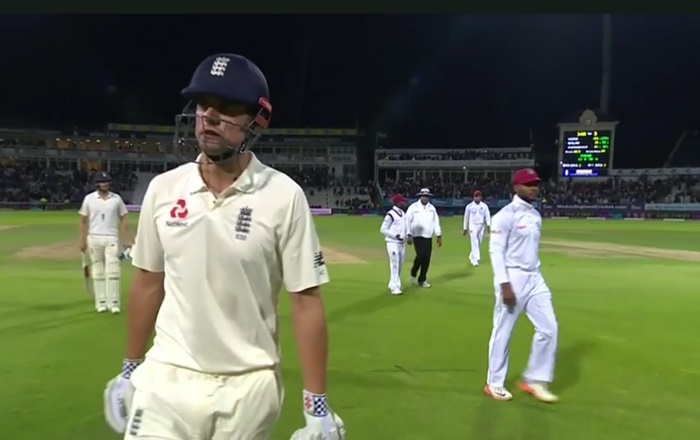 Many things happened during the UK's first day-night of Test cricket, but the most memorable was the 81st over.
The whole focus of the day was on what would happen when a new pink ball was used under lights – but no-one told the captain of the bowling side.
It was like going to a Lou Bega gig only for him to finish with one of his earlier Mambos. It was like queuing up at the Westvleteren Brewery only to be handed half a mug of lukewarm Ovaltine. The whole reason why people were here was wilfully overlooked.
Jason Holder opted against taking the new ball when it became available and instead bowled three insipid nothing deliveries with the old one before limping off. Roston Chase finished the over with a bit of off-spin and then opening batsman Kraigg Brathwaite bowled the next over.
Sometimes a delay can build tension, but in this case it was only an exercise in pissing it all away. The West Indies didn't have an excellent day.
Alastair Cook did. He was top-scorer and bats on. Joe Root also made a hundred.