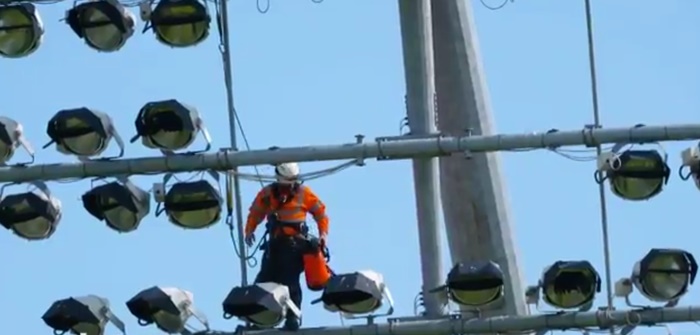 With its short surges of action and long playing hours, cricket is an unusual sport to watch in person. This is why we started publishing match reports from our readers that don't actually mention the cricket.
We've always been interested in other people's live cricket experiences. A day at a Lord's Test is unlike a day at an Old Trafford Test, and a day at any Test is unlike a County Championship game, which in turn is unlike a T20 match. It's not so much about the on-field action as the demeanour of the crowd and the things people do to fill the gaps in play.
The day-night Test at Edgbaston seems likely to present a new experience again, but the exact vibe is as yet unknown.
Fortunately, it sounds like a number of you are going, so we'd like to request, perhaps even demand reports from you all.
We don't want endless paragraphs. It doesn't even have to be funny. Just send us a few thoughts and if there's enough submissions we'll collate them into a little snapshot of the experience of watching day-night Test cricket in England.
We know we have a well-earned reputation for publishing match reports about a year after the match in question has taken place, but in this instance there might be a bit of queue-jumpery. If there's early submissions, we might even publish while the match is in progress for the benefit of those attending on subsequent days.
Was it cold? Did everyone get too drunk? Were you confused about the breaks in play and did you end up eating more meals than you normally would? Could you see properly?
What else? Let us know at king@kingcricket.co.uk