2
minute read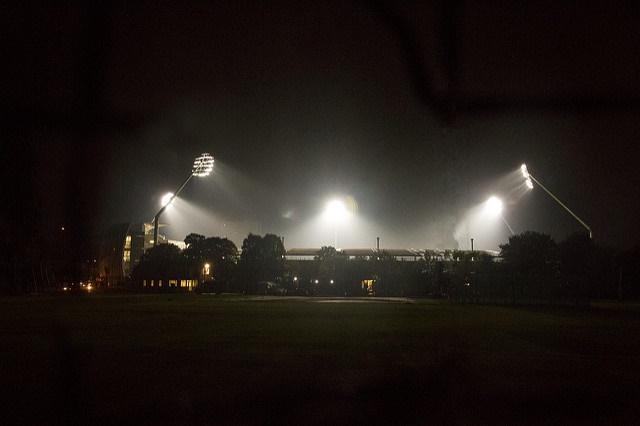 Novelty.
That's enough for the first match, isn't it? We'd happily pop along to Edgbaston to see what a day-night Test in England is like. The true test (lower-case T) is whether people will keep on going, year after year.
So far, day-night Test cricket has been, in the broadest sense, a success. However, as we've said before, Britain and the British climate really don't have all that much in common with the rest of the cricket-playing world. Sometimes you have treat different things as if they're different.
How are things different?
In summer, Britain is somewhat confusingly both colder and lighter than other countries where cricket is played.
We can probably put the cold in the 'cons' category when debating the merits of day-night Test cricket. If it's cool at midday, it's unlikely to be a great deal warmer at 9pm. Fans attending Test matches in the UK are usually keen for more warmth than less.
Set against that, British summer evenings are just about the finest thing in the world. On August 17, 2017 – the first day of Edgbaston's day-night Test – the sun will set at 8.28pm. This ain't your gone-in-the-blink-of-an-eye tropical sunset either. All it means is the sun's technically out of view – it won't go fully dark until the end of 'astronomical twilight' at 10.54pm, which is after the day's play has finished.
On a warm, sunny day, Britain's drawn-out evenings are better than receiving a large shipment of Belgian beer just in time for the weekend. On a cool, damp day, they're neither here nor there.
From this, we conclude that day-night Test cricket will be great when the weather's good but a bit more rubbish than a day match when it's not. How this manifests in attendance figures is anyone's guess, particularly as it'll take a few years for people to get a feel for things.
Or how about this?
We have another idea for an attendance-related experiment the ECB could run.
They could guarantee Edgbaston the first match of the main Test series of each summer. They could guarantee this for every single year from now on and they could guarantee that the match would always start on a Thursday.
According to the ECB's chief executive, Tom Harrison, the day-night experiment is being conducted in Birmingham because the London grounds are already easy to fill.
"In London we put a Test match on and it sells out," he said. "Outside London it's not as simple as that."
With that in mind, it makes sense to give Edgbaston every possible advantage – namely, a predictable fixture on a predictable start day.
With their greater ability to draw fans, the two London grounds will be able to take Wednesday, Friday and Saturday starts in their stride.
We feel pretty sure that after a couple of years, this sort of annual appointment-to-view would result in greatly improved attendances in Birmingham. If so, something similar could be rolled out at Old Trafford, Trent Bridge, Headingley etc.