2
minute read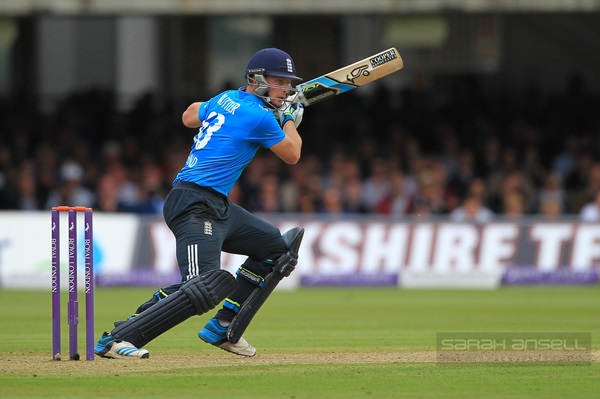 Jos Buttler is not an overtly angry man. Few batsmen better expose the fallacy that attacking cricket and on-field aggression are somehow symbiotically linked.
As a batsman, Buttler demolishes via controlled explosions. He delivers a series of well-timed detonations and more often than not, the opposition implodes. Yet as a bloke, he makes you recalibrate the entry criteria for 'softly-spoken'. It seems almost too obvious to point out, but his demeanour is as placid and undemonstrative as the professionals from whom he illiterately takes his surname.
The RAAAGE
In the second one-day international against Bangladesh, Buttler misplaced his rag. It's usually as ever-present as that tatty red one Steve Waugh used to keep in his pocket, but when the Bangladesh players celebrated his wicket at him, he moved towards them and gobbed off rather than exiting the stage in silence.
At the post-match press conference, Buttler apparently suggested there was 'history' between himself and Bangladesh, but didn't elaborate on that. This is the smartest thing to do because that way fans of both teams can conclude that the other side is in the wrong and everything can escalate until it no longer matters what precipitated the hatred, it only matters what happened most recently.
If you're wondering what did happen most recently, it's either Tamim Iqbal spurning Buttler's handshake or Ben Stokes' reaction to that, depending on which side of the argument you want to position yourself. The person who uploaded the YouTube video entitled Shame on Stokes: Ben Stokes and Jos Buttler Have Dishonest Behaviour With Tamim Iqbal is, we'll assume, a Bangladesh fan.
There is a cricket angle to this too, by the way
Buttler also said, "Maybe you don't know me as well as you think you do," when asked whether this was the first time he'd lost his temper playing for England. That may be so, but it's also fairly obvious that up until now he's done a grand job of maintaining an unflustered exterior.
Whatever the cause, this was a plain old loss of control and anyone who thinks Combative Jos will be more effective than Glacial Jos clearly hasn't been paying attention.