< 1
minute read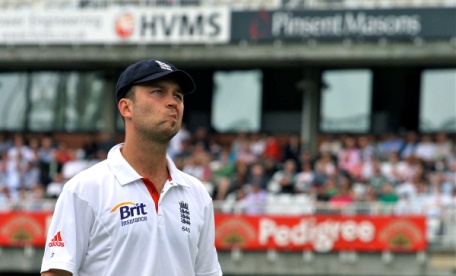 At least we think that's what's happened. As far as we can tell, Trott and a handful of others have signed for Yorkshire in time for the county's tour to South Africa. Weirdly, there doesn't seem to be any explanation why only seven of last year's Championship-winning squad will be travelling. Maybe they've had a clear-out.
In what may be related news, Trott has also been passed mentally fit for England selection by the same ECB staff who let him train himself into a pit. If we're reading today's news correctly and he really has signed for Yorkshire, does that sound like the act of a man who is mentally fit? What kind of a person would willingly move to Yorkshire, even if only for a few years?
It could be that Trott is aiming to learn some superior vowel sounds. That is the only explanation we will accept. Kevin Pietersen once promised us that he would develop a 'northern' accent – whatever the hell that is – but he clearly didn't, the lying shit.
We may have erroneously inferred the promise part of that promise, but if there's one thing we've all learnt in the last month, it's that you can take anything KP says and use it to reinforce whatever position you already hold. Our position was that he was looking to learn a better accent and we must therefore conclude that he reneged on that promise.