< 1
minute read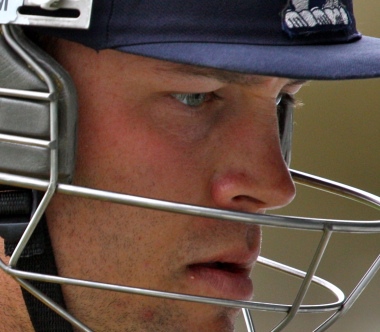 England's selectors have sprung a slight surprise in picking Warwickshire's Jonathan Trott.
We'll say two things:
Trott has scored a lorryload of runs on a pretty flat Edgbaston pitch (Jeetan Patel and Rikki Clarke have hit hundreds there this year).
Test cricket is played on pretty flat pitches these days.
Does the pitch negate his runs to a degree or does it mean he's a batsman who ensures he scores when conditions are good and is therefore well suited to Test cricket?
Jonathan Trott doesn't care either way. He's just peppering the boundary boards and leaving those questions to someone else – just as he should.
He probably won't play anyway. Picking six batsmen is the kind of cowardly thing Australia do.