< 1
minute read
Vin sent us this. It is too exquisite for words.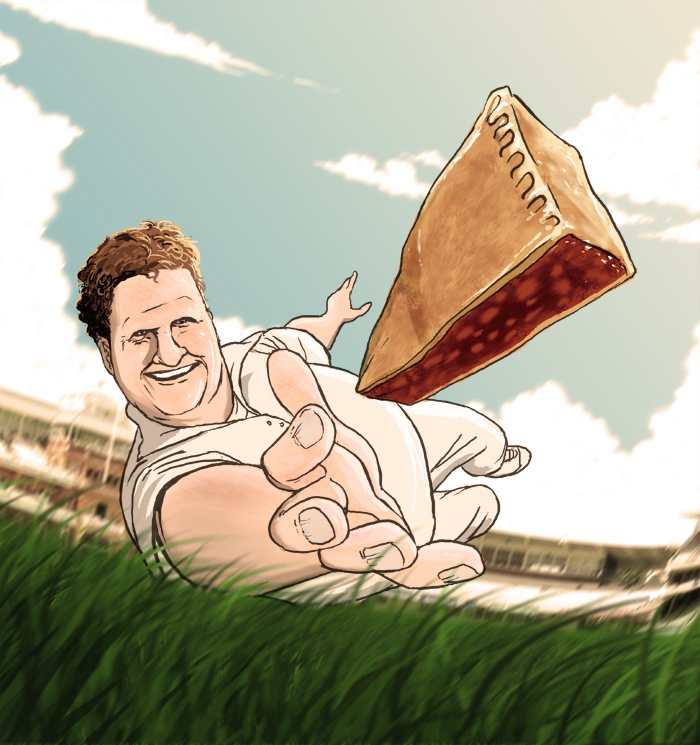 Officially we should admonish Vin for the use of the pie, because Rob doesn't like fat jokes. Unofficially, we think that if someone's going to take the time to do a Rob Key picture of this standard, they can do whatever they bloody well want.
Sorry it's not Isa Guha and her cat pointing at a sign that says 'moron centre', but we think you'll agree, this is still pretty damn good.