< 1
minute read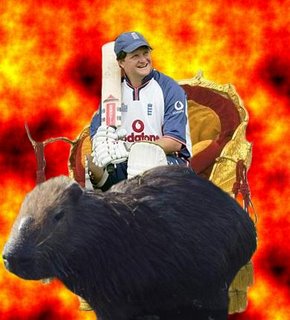 Rob Key, captain of Kent, is The Balls.
If you're arriving at this page and you happen to actually be Rob Key, why not get in touch? We've got a not-at-all frightening list of questions for you. You should probably get in touch before reading anything else, in fact. This is because TIME IS OF THE ESSENCE and not because we're going to start liking the same things as you when we get your answers back or anything weird like that.
Here's the latest news about Rob Key. You can click 'next page' at the bottom to read older updates.
Here's some olds about Rob Key from when we were even more cheapskate and didn't have a proper domain name.
Here's Rob Key's Cricinfo page. This has all the stats that PROVE that he's The Balls. We wish we'd written it.