2
minute read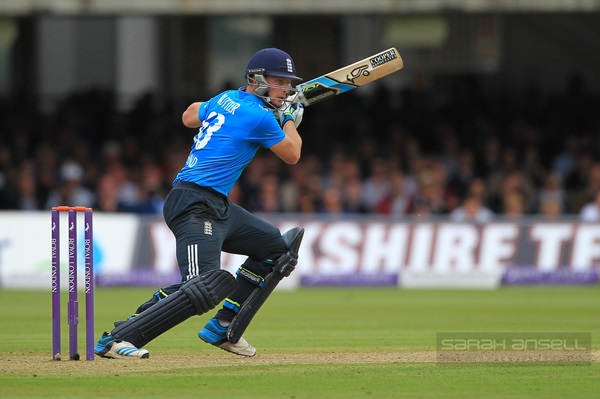 There's a subtlety to England's current approach to one-day cricket which may have passed some by. It's not about ball-wallopery or -whangery, it's to do with that other key aspect of international cricket – man management.
Everyone's agreed that one of the keys to one-day success is a no-blame culture which allows the player to go out and express themselves. Quite why 'joyous abandon' is the only thing players are expected to express is beyond us. Players of earlier vintages used to express uncertainty and paranoia incredibly well, but apparently you don't talk about those as being expressions of self.
Add ingredients and cook on heat for time
There's a certain alchemy to creating this sort of environment. We've said before that as a coach you can't simply say 'play positively' – you have to show, not tell.
England have partly 'shown' through picking a whole bunch of players with reputations for cricketing positivity. It's not just about picking 'the right players' – the constitution of the whole also serves as a message to each of its parts. Were any of the individual players in an entirely different squad, they wouldn't be able to play in the same way. They wouldn't believe that they could get away with their current approach without being harshly judged. If we had to boil the psychology we're describing down to three words, we'd go with 'safety in numbers'.
There's a certain critical mass that's necessary for this to work and this gives rise to an interesting academic question as to how players from earlier eras might fare were they dropped into this squad. Encouraged by his surroundings, maybe someone like Mark Ramprakash would have felt liberated enough to play with the devil-may-care attitude that would have allowed him to succeed – no more gritty paralysis with the weight of his entire career bearing down on the innings being played in the here and now.
How to drop someone, how to rest someone
Which brings us to dropping players or 'rest and rotation' in the parlance of our times. Trevor Bayliss has thus far employed a neat trick, making it clear to everyone that 'dropped' and 'rested' are not synonyms.
The traditional way of doing things is that as often as not, you 'rotate' the players you're not sure about. You leave out your third seamer or a young batsman finding his way and you say that they're not dropped, they're rested and they'll be back again soon enough.
However true this is, when it's always the same players in and out of the side, it blurs the distinction. England have of late operated a different policy. When a player's been omitted, it's been the captain or the vice captain or the best batsman. As often as not, it's been abundantly clear that they haven't been dropped.
Rather than showing support to those who least need it while undermining those on the fringes, Bayliss has flipped things around. There's an illusion that he's been able to rest his strongest players because his squad has such depth, but the squad has depth precisely because he shows support to those on the margins.