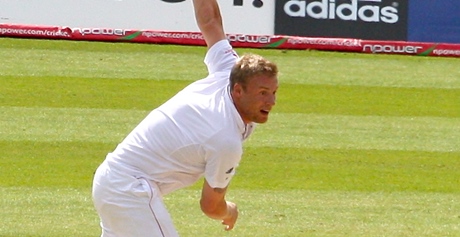 There is more than one thing to celebrate regarding Andrew Flintoff's return to competitive cricket, but surely this is the greatest. A county match report which doesn't go on and on about how some no-mark is 'pushing for selection' is a rare thing indeed.
Okay, so in this instance the focus is on a somewhat showbiz comeback instead, but it's still a refreshing change. And can anything in county cricket ever truly be considered 'showbiz'?
We're pretty sure we saw Flintoff in the supermarket the other day, but we can't for the life of us work out which aisle it was in. We suspect that it was ready meals, but that would be really weird because we never go down that aisle except as a thoroughfare when either fresh meat or milk and yoghurts is blocked by dawdlers.