< 1
minute read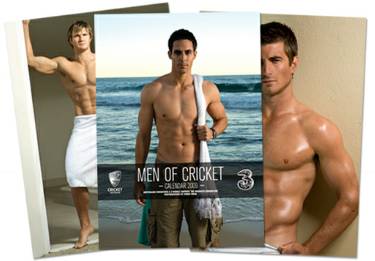 Just when you think you can't possibly vomit any more, you remember that the year doesn't end with January.
Witness the Men Of Cricket 2009 calendar, made to raise funds for the McGrath Foundation, an organisation set up by Glenn and his late wife to provide funding for breast cancer nurses in Australia – a worthy cause that deserves better.
If you want to do some good, don't just make a donation, buy a calendar and then bury it so that no mortal eyes can fall upon the horrors therein.
As Simon Katich said:
"I think you will see I am the only guy there with some hair on my chest. Unfortunately the rest of my team are all metrosexuals."
If you're ABSOLUTELY MENTAL, you can see the pictures via a link on this page. Shaun Marsh and Shane Watson go way beyond metrosexual though. We don't even know how to describe it.
All we know is that David Boon must be rolling in his skip full of discarded beer cans. (David Boon lives in a skip full of discarded beer cans, right?)