2
minute read
Match reports are still welcome. The guidelines are: don't write much and don't mention the actual cricket.
668 Neighbour Of The Beast writes:
Seduced by advertising? Never! But the comfy retro chairs looked inviting. To Riverside, home of the Durham Doodahs.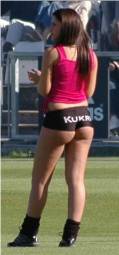 The scorecard stated entertainment provided by the Durham Allstarzz. The eight Allstarzz did their uncoordinated jigging around either side of the players' entrance by the corporate boxes and membership seating at the end of overs. You could tell they were not npower girls as only two of them were blonde.
They were wearing short, disappearing-up-the-arse-crack shorts and being curvy they actually had fleshy buttocks to show. As these shorts are made by Durham's kit provider of next year, I'm now rather looking forward to the warm-up sessions before matches. Collingwood should look especially good.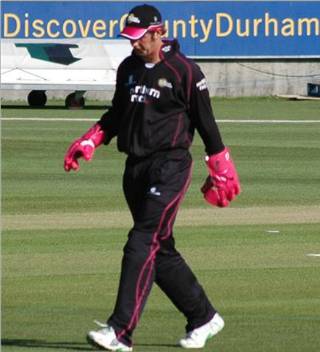 Mustard had a set of rather fetching bright pink gloves. The small group of vocal Leicestershire fans sang 'he's wearing marigolds', but the entertainment wars were well and truly won by the gloves, as they sailed off conspicuously at regular intervals.
Boundary fielder, the Oddbod-like Kruger was exhorted by vocal Durham fans nearby, 'Freddy, Freddy give us a wave' – and he did. Just.
The distinct northern avifauna, despite its monochrome nature remained splendidly indifferent to all forms of cricket related entertainment. Jackdaws and oystercatchers being new to the cricket ground list.
Even in the sun, on the longest day of the year, the Riverside is freezing.