2
minute read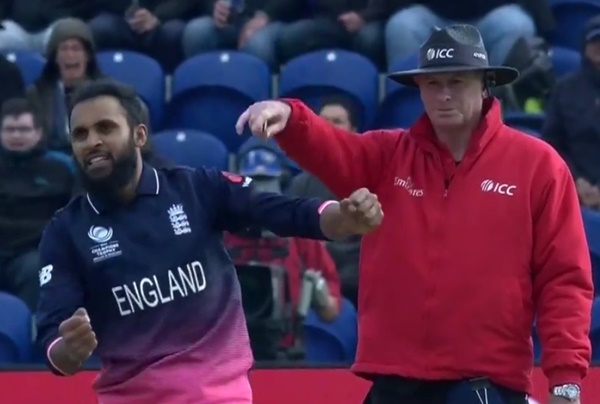 England are also through to the semi-finals. A handful of percussive mid-sized innings and some hearty bowling were enough to dispatch New Zealand.
Jason Roy was still there, continuing his ill-advised experiments with flips and flicks, and Adil Rashid was back. England's template was therefore pretty much back in place after a brief reversion to darker days for that Bangladesh match.
The home team don't necessarily expect great things from their batsmen. They really just hope that at least a couple of them will come good and that the rest don't waste too much time.
Roy is at least fulfilling the second part of that – although with the forced and unforced absences of Chris Woakes and David Willey having grown the team an actual tail, they won't want too many others to join him. We do however suspect that should Roy revert to trying to hit the ball in front of him, all will be well.
For his part, Rashid gave the team stumpings off wides. A lot of England fans remain suspicious of this kind of thing, but when batsmen find life predictable and predictable is enough that they'll be able to chase down your score, you need to make things unpredictable.
The range of possibilities when the ball leaves Rashid's hand is great. And if for some reason Eoin Morgan were to feel that this were disadvantageous on any given occasion, he could always bowl someone else.
Better to have the hip flask in the desk drawer and not quaff from it than to find yourself enduring a difficult day at the office with no perfectly healthy liquid coping mechanism at your disposal – that's what we always say/slur.