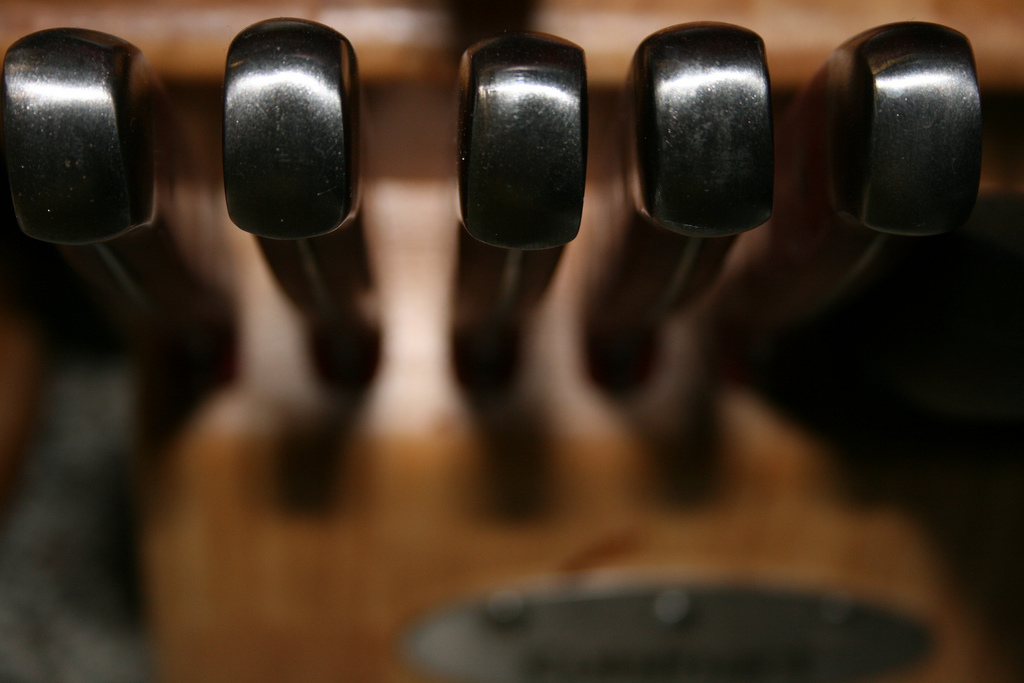 Imagine you have a good knife and a really shitty knife. You regularly use both, but the shitty one's kind of shitty. It can cope with cheese and maybe a courgette, but you'd never risk it on an onion or something like that.
One day you want to slice a tomato. Tomato slicing is not a task you entrust to a shitty knife. That's how you lose a finger. So you pick up the good knife, you position it on the tomato and apply pressure.
You've done it a thousand times before, it's always worked perfectly, but on this occasion the blade fails to penetrate the skin. Instead it slips back towards your hand and gouges into your fingers. 'Brilliant,' you think. 'The good knife's gone all shitty. What the hell am I supposed to do now?'
There's nothing you can do. You set what was once the good knife aside (because for some completely inexplicable reason you've never invested in a nice whetstone, so it's basically blunt forever) and you instead grasp the shitty knife. The shitty knife has just been reinstated as the best knife.
You then proceed to mash the tomato to useless pulp.
Point is, from time to time you're going to find yourself in a position where something that you routinely rely on suddenly lets you down and you end up having to use the back-up thing as the main thing.
This is what happened when Sri Lanka doled out the hammery to Ravindra Jadeja.
Jadeja went for 52 runs in six overs and Virat Kohli was left thinking: "Wait… what?" – or something along those lines.
He was then forced to make the exact opposite bowling change to the one he's been conditioned to execute whenever he's been confronted with an instance of bowler hammery in the past. Instead of bringing Jadeja on, he took Jadeja off.
So what happened? Well, Jadeja had become father to a baby girl earlier in the day. Even if the skiver didn't show up for the debilitatingly intense bit, that kind of a thing can seriously blunt a man for pretty much the whole of the rest of the day.