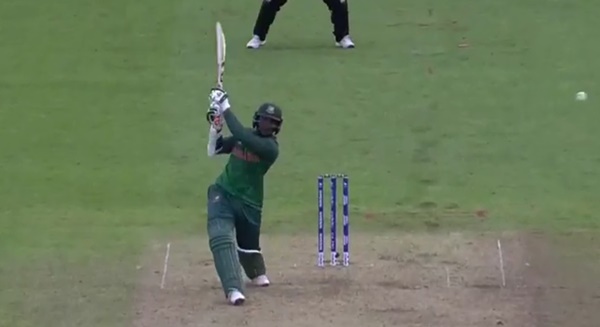 Sometimes you buy a pair of shoes and it's only after the first prolonged wear that they reveal their true feelings towards you. The sides rub, the soles feel like they're made out of wood and the uppers are so rigid that they actually gouge into your ankle.
'Accursed footwear!' you think – and you resolve never to buy clogs again.
Other times, you buy a pair of shoes and they love you more and more with every passing day. They mould to your feet. They give, they accommodate, they love. They become the shoe equivalent of Golden Boy.
This is kind of how we feel about Shakib-al-Hasan. We chose to make an early investment and he just keeps on paying us back, like a debtor addicted to forget-me-nows.
Yesterday, Bangladesh were 33-4 chasing New Zealand's 266. They were, to almost all observers, already beaten. Shakib then made a hundred and so did the team's mononymous former number eight, Mahmudullah and Bangladesh won.