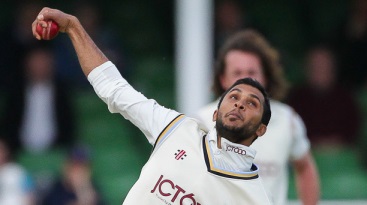 Everyone was weirdly fine with Adil Rashid's omission from England's Ashes squad, even though he was England's only consistent wicket-taker on flat pitches last winter. Considering England have spent much of this tour looking decidedly fast-medium, it seems a fair time to revisit the decision.
We took a look at Rashid's record compared to his fellow bowlers for Wisden.com and have since found ourself wondering whether England's current Test captain may have made the call. Intriguingly, a Wisden tweet of the story, saying "Adil Rashid is yet to play a Test under Joe Root" was subsequently retweeted* by Yorkshire's Azeem Rafiq.
It has to be said that building pressure by bowling in a consistent area hasn't really helped England of late. A lad who turns it both ways and who also has first-class hundreds to his name might have come in handy.
Go and read the Wisden piece. Someone somewhere might at some point call it a 'doozy'.
* And later deleted.