2
minute read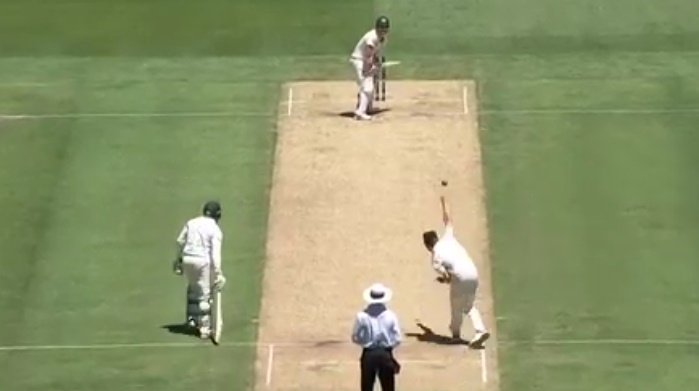 England have heard that definition of insanity – doing the same thing over and over again and expecting different results – but they apparently believe they can counter it with another saying: If at first you don't succeed, try, try again.
England's bowling strategy hasn't exactly been tearing the home team apart thus far, yet they still appear to believe that a fourth right-arm fast-medium bowler will somehow make the difference.
In need of a knife and with none in the cutlery draw, they remain fiercely committed to plucking near-identical spoons from the adjacent compartment. Broad, Woakes, Ball and Overton apparently encouraged the notion that Tom Curran would be a good pick.
Not only is Curran part of a whole ineffective series lineage, he is also the fourth right-arm seamer in just this one attack. 'More of the same,' the team concluded. 'The fourth guy'll be the tipping point. Definitely.'
There were, admittedly, excellent arguments against each of the alternatives, but there was also something hugely, exasperatingly depressing about the sheer predictability of the scorecard at the end of day one. It's a feeling that arises when you feel like your team plumped for a bowler on the basis that he was likely to bowl a greater number of overs en route to taking 0-44. By all means fall short, but at least aim a little higher. We're begging you.
We read all sorts of odd arguments for the inclusion of Curran. One was that it would be a risk to go into the match with just three seamers, as Australia did when they won the first two Tests. Another was that he was bowling some good right arm fast-medium in the nets – a fact that seems almost entirely irrelevant when England's biggest bowling problem is a samey attack.
But what are they to do? Mark Wood's pace waxes and wanes according to what phase of the injury cycle he's currently in, while they remain terrified that Mason Crane will have his career detonated at the outset. It's as if the legspinner was picked in the dark and only come the dawn did they realise what he was. Maybe they could have picked someone else.
It's only day one though, so let's quickly rip through the ceremonial taking of positives. At this stage the MCG pitch would appear to be absolute dogshit; a low, slow, ironed pancake*. Maybe in keeping things pretty tight, England have done okay and the decisive phase of the game will come when the two teams come to bat a second time. Maybe Tom Curran will take a five-for tomorrow. Or maybe it's so flat, we might actually see a draw.
*Let's see how long that impression lasts…