2
minute read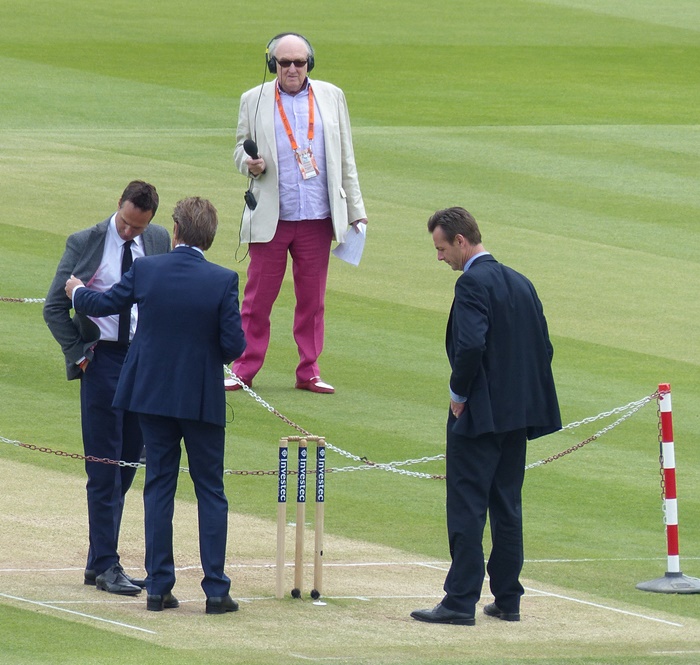 Henry Blofeld, the long-serving Test Match Special commentator with the extraordinary accent and a strong proclivity for getting players' names wrong, is calling it a day at the end of the season. It's safe to say we've always had mixed feelings about the man.
If we were to try and sum up those feelings, we'd say that we like the idea of there being a commentator who works in a similar way to Blowers – we'd just maybe prefer it if that person wasn't Blowers himself.
"A lot of our audience are people doing housework wanting a comfortable voice," he said, announcing his decision to stand down. "I talk about pigeons, seagulls, policemen and the girl in the red dress in the grandstand. It's all that, I think, which attracts people along with the cricket."
You may think that. But not everyone will entirely agree.
If you're trying to follow a match, this kind of thing is not always endearing. Sometimes it's just irritating and maybe even a bit embarrassing – but then at times Blowers becomes such a self parody that it actually becomes endearing again.
It's a tricky one and no mistake.
The issue, as we see it, is this. Test cricket ebbs and flows and commentary must ebb and flow with it. There are definitely times for talking about irrelevant bollocks, but there are also times where you need to focus on the action.
Blofeld isn't bad at conveying excitement and he certainly understands cricket. He does however seem to have been taking less and less of an interest in touring players and what they might have achieved outside of the English summer.
Maybe you think that's unfair, but we can't really recall him saying anything about a player that we didn't already know. Getting people's names wrong can also derail things when listeners are trying to follow a crucial passage of play.
That said, we're not delighted about Blowers' departure, as we perhaps would have been a few years back. There was a period when the narrow array of TMS accents made us embarrassed to listen to cricket in the back garden as it sounded like coverage of some niche upper-class pursuit.
Nowt wrong with a plummy accent, but there was a lack of diversity in the commentary box for a while there. As someone who is essentially a cricket evangelist, this frustrated us enormously as it reinforced a widely held perception of the game that we have always thought unfair.
TMS accents are less of an issue these days and it's pleasing to see that the programme's commitment to diversity belatedly extends to gender too. Maybe at some point soon they'll feel there's a significant gap and find themselves actively seeking out a rambling Old Etonian to put in the occasional shift.