2
minute read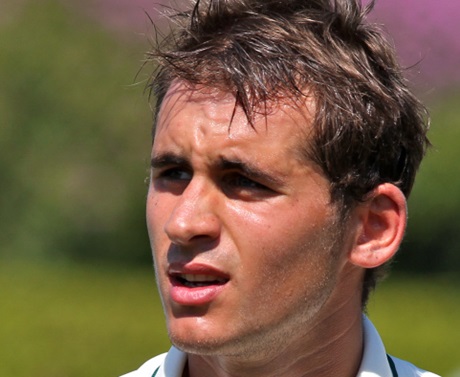 Based on their returns in this series, many are calling for some combination of Alex Hales, Nick Compton and James Taylor to be dropped. Then again, based on their returns in this series it's equally valid to suggest that Alastair Cook and James Anderson should be dropped.
It's almost as if four Tests aren't quite enough to fully gauge the worth of a cricketer. You might be forming an opinion about each of them, but why the need to commit to deeming that particular shade of grey to be either black or white? It seems like firm opinions are everything these days. You have to commit to a position.
After four Tests in a series against England in 2004, AB de Villiers had made just the one fifty – the same as Hales, Compton and Taylor have managed. De Villiers then made 92 and 109 in the fifth Test.
While there's no universally agreed upon acceptable timespan for gauging the worth of a Test cricketer, it's also worth noting that Steve Smith and Kane Williamson averaged 29 and 30 respectively after 11 Tests. The former wasn't even considered a batsman.
Hashim Amla, another one of the best batsmen in the world, was averaging just 25 after the first 15 Tests of his career (and had generally looked a great deal worse than that). That's a sizeable sample, but he got better. He's great precisely because of how he responded to what confronted him, adapting his technique and approach based on his experiences.
Can you react and adapt within a four-Test series comprising two sets of back-to-back Tests? For once we'll spurn grey areas and say no.