2
minute read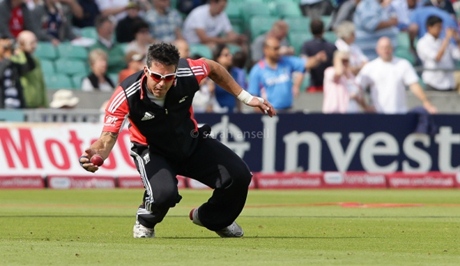 We're always suspicious of 'natural talent'. Kevin Pietersen always seems to attract this commendation – usually from Mark Nicholas. Nicholas closes his eyes and purrs every time KP hoicks one to leg and it's surely only a matter of time before he affixes himself to the captain's leg like a dog during the end of day interview.
Anyway, we're getting off track with all this cat/dog confusion. The point is 'natural talent' (which we're going to persist in putting in inverted commas). There's a nice quote in a Guardian article about KP by Jon Henderson. It's the sports coach at Maritzburg College where Pietersen played in his teens:
"No, he wasn't a special player at all at that stage, but he was a hell of a determined guy with a good work ethic."
Apparently he didn't even get in the first team until another spinner emigrated. So Pietersen's 'natural talent' only really manifested itself in adulthood after he'd put in loads and loads of effort.
We don't know the ins and outs of how children develop hand-eye coordination, but we'd hazard that any cricketer who is deemed to have 'natural talent' has in fact overwhelmingly acquired his hand-eye coordination through some form of practice.
Don Bradman famously spent hours and hours hitting a golf ball against a water tank with a stump. It's a fiendishly difficult thing to pull off and we'd like to know just how shit he was at it when he started.
So what's our point? Er, it's probably just that we'd prefer it if commentators would stop talking about 'natural talent' like it was a plain fact. Sometimes they use it to explain things and that's a questionable line of thinking.