< 1
minute read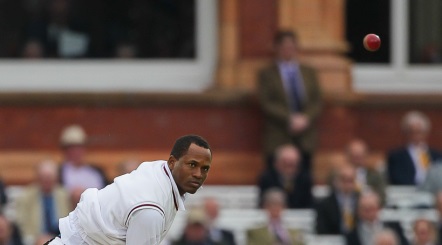 We've always liked Marlon Samuels. He's mischievous and funny and his favourite cricketer is Nasser Hussain.
He's also skilful. In the 2012 World T20 final, Samuels waded into Lasith Malinga as if he were a particularly inviting jacuzzi. He's made Test hundreds. He's looked really good in doing so.
But skill and humour seem distant concepts at the moment. He averaged 24 in 2013, 30 in 2014 and 27 in 2015. Being as he's not allowed to bowl any more, it's hard to see the point. Marlon Samuels has been metaphorically cut by the thunder and yet the West Indies have had a look around and concluded that they have no choice but to persist with him.
It's the fielding that should tip the balance though. During the first Test, Samuels' lackadaisical approach was widely mocked. Almost as if it's the only entertainment he can bring, he's taken it up a notch in the second Test, missing the ball and shelling easy catches.
Senior players are important. Senior players can provide guidance. Samuels is halfway down the road to being a laughing stock, coolly beckoning his team-mates to follow him.